Interior Wholesale: Welcome to Van Roon Living
Your new favorite place to order your interior items!
The best prices in the business
✓ Van Roon Living is the go to luxury interior wholesale company, specialized in furniture, lightning and accessories. 
✓ We know this business like no one else and we want you to profit from our + 40 years of international experience.
✓ Therefore we offer you high-quality products, the most competitive prices in the business due to minimal overhead costs, and the best global manufacturers and craftsmen to create your exclusive designs.
A total carefree experience
✓ From order to delivery, Van Roon Living will handle everything. That means we will take care of customs, taxes, packaging, transport and everything else. 
✓ We own our own factories, are independent and in total control of our designs and production. 
✓ Need a sample? We will deliver it to you within 6-8 weeks.
Or from your country, dial:
Your country's exit code
+
31252523625
For example, from the USA and Canada you dial: 01131252523625
✓ An exclusive interior selection of our exclusive designs with the Van Roon Living high-quality standard.
✓  Includes fast delivery and competitive prices.
✓ The unique opportunity to place your project orders with our carefully selected high-quality manufacturers. 
✓ Furniture, upholstery furniture, and lighting for lower prices thanks to a minimum order quantity and a 14-16 week delivery time.
The Custom Made collection
✓ Create your own furniture together with Van Roon Living. Give your own twist to our designs or create something to your own taste. Everything is possible and our team will gladly assist you.
✓  All products are made in The Netherlands .
✓ The delivery time is 6-8 weeks and no MOQ is requested.
The Stainless Steel Factory
✓ Our stainless steel items are created by a team of carefully selected craftsmen who work exclusively with Van Roon Living in Europe. 
✓ Their talent and professional knowledge result in the most beautiful high-end stainless steel interior products.
We have been shipping world wide for over 40 years!
"As a true family business, we wish to inspire the interior world with the eclectic Van Roon Living collection with unique products in exclusive high quality standards.

We have over 40 years of international experience in buying, production, logistics, and design. And we collaborate with top of the line factories only. This means I am able to guarantee every client the best quality for the best price."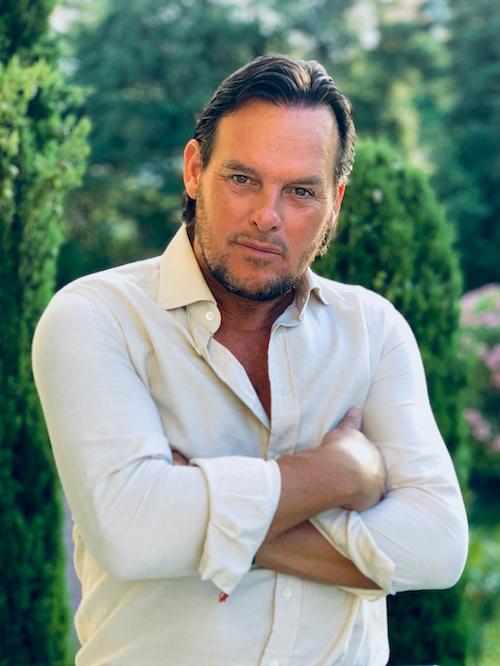 Call owner Richard van Roon
✓ Want to know more about Van Roon Living interior wholesale services and products?
✓ Want to talk about large projects or decorating your business office?
✓ We even have our own stylist who is ready to help style your projects on location!
Call or Whatsapp Richard van Roon, the owner and creative mind behind Van Roon Living. He speaks English and Dutch and is happy to talk to you.
Or from your country, dial: 
Your country's exit code + 31651952323
For example, from the USA and Canada you dial: 01131651952323